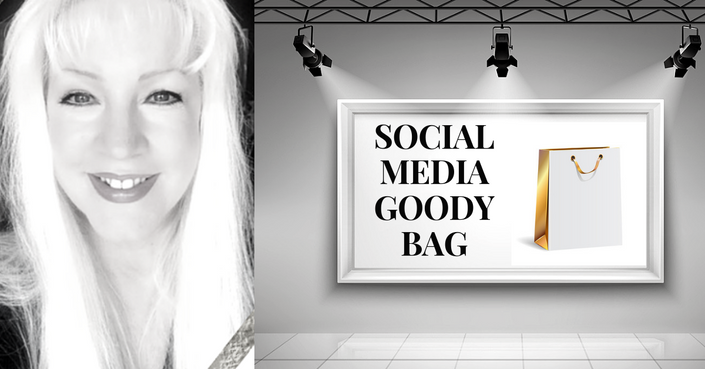 Social Media Goody Bag
Everything You Need To Get Started With Social Media For Your Business.
If You Are Serious About Creating A Social Media Strategy For Your Business You'll Love This!
Say "Goodbye" to trying a little bit of this and a little bit of that every now again with social media and say "Hello!" to my Social Media Goody Bag.

If you have no idea where to start with Social Media for your business you are not alone.
I meet small business owners every day of the week who know they SHOULD be on Social Media but just do not know where to start.

Well, I'll give you a clue..
Facebook.

You could not ask for a better platform for small business and inside my free Social Media Goody Bag that's exactly where we'll start.
You Will Get ...

7 Steps To Creating
A Foolproof
Facebook Content Map
To Follow

Every Day.
No Guesswork
Or Running Out Of Ideas Every Again!
But That's Not All
I've included a complementary CUSTOMER AVATAR worksheet.
28 types of social media update ideas ..
And 3 Facebook hacks to help you optimize your Facebook page from the get-go
#1. The Facebook Cover Description Hack (For Generating Leads From Your Facebook Cover)
#2. How To Pin A Lead Magnet To Your Facebook Page
#3. How To Piggy Back A Stunning Image To Increase Organic Reach
Plus a Bonus Tip About "The Big Blue Button"
Plus! I've Included 40 Ready To Brand Instant Social Media Updates For You To Use
You will find 20 x Facebook question updates to use straight away and 20 x Monday & Friday Celebration updates to increase engagement on your Facebook page.

Each image is royalty free and ready for you to brand with your logo, website url or hashtag and just so you can't go wrong, I've included a little video that shows you how to do that too.
All The Images Are
Totally Generic So
Any Small Business
Can Use Them To
Make Social Media
Management Simple, Easy & Effective
And What Social Media Goody Bag Would Be Complete Without Some Great Quotes?
As a huge fan of using quotes myself, I know first hand how great quotes are one of the best ways to increase Likes, Comments & Shares on Facebook.
So I've included a swipe file of 50 positive quotes and updates pre-written for you to just copy & paste.
And you'll also find a special invitation to subscribe to my YouTube Channel for more digital, social media & content marketing tips to help grow your business online.
Your Instructor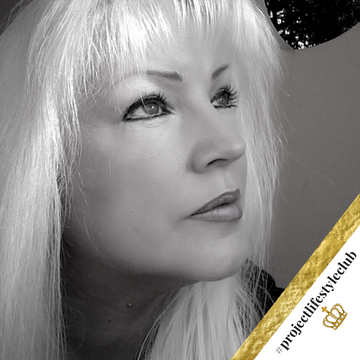 I'm Diane Cossie & I Specialize In Blogging, Facebook and Developing Digital Sales & Marketing Funnels for Small Business Owners and Entrepreneurs. I ran a traditional bricks and mortar business for 15 years before transitioning to the online world when my first Ebook became recommended reading by a National Newspaper. Since then I've studied with some of the top social media influencers in the world and blogged my way to over a £1,000,000 in sales revenue in the last few years.

Course Curriculum
7 Steps To The Perfect Facebook Content Map
Available in days
days after you enroll
40 Royalty Free Images Ready For You To Brand
Available in days
days after you enroll
50 Positive Life Quotes
Available in days
days after you enroll
Frequently Asked Questions
When Does Access To My Social Media Goody Bag Start And Finish?
Access to your Social Media Goody Bag starts now and never ends! You can download and keep all the goodies inside and there is more than a passing chance that I will add to it in the future!
Can I Keep The Images I Download?
Yes, they are yours to keep forever. You can use them as they are, add to them or use them as templates to make your own. It's a win/ win.
How Much Is The Social Media Goody Bag?
It's FREE! You lucky thing!
Don't miss out on your Social Media Goody Bag! It's been crafted with love and is something that I wish I'd had when I was just starting out.
See you on the inside!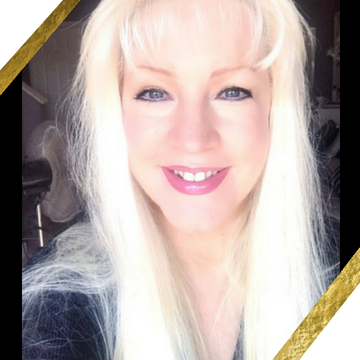 Diane Cossie
Creative Online Marketing

Follow me on Facebook by clicking here.