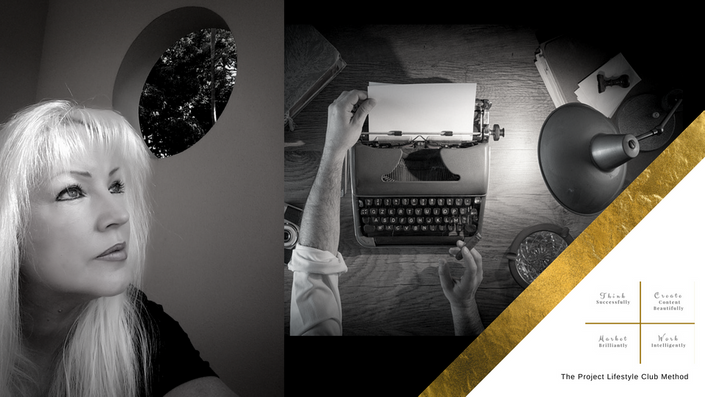 Project Lifestyle Creative Content Club
Making Social Media Updates For Busy Small Business Owners A Cinch!
Become A Member
How To Solve Your #1 Social Media Headache In The Next 5 Minutes
Swap Hours & Hours Of Your Time Spent Trying To Create Engaging Social Media Content For A Simple Out-The-Box Solution To The Problem.
A rather strange but true problem emerges almost every time I speak to small business owners and solopreneurs about their Facebook business pages or social media updates.
It's so common it's actually a bit of an epidemic, but it's probably not what you think it is.
During my regular Social Media Power Hour audits with small business owners, we swiftly move from the "I don't know what to say or do on my Facebook page"
To the "I don't know how often to post on social media" ...
Then we usually get to the "How do I manage them all? I mean we're trying to run a business here you know!"
But when we dig deeper (and your Facebook page photos are a bit of a giveaway by the way) the real, unseen hot spot root of the problem begins to emerge and it's actually lack of consistency.
Most small business owners already have an extensive To Do List (plus an endless supply of new ideas that they are working on) so creating effective social media content is almost at the bottom of the list and is usually something they do when they get a moment.
The chances are you have been trying to grow your Facebook page organically for quite some time.
You may even have zero comments or engagement so you feel it's a big old waste of time anyway.
So it becomes a stop-start "thing" you pick up every now and again when you ..
Start again.
Then stop again.
The you'll send out a few posts every now & again.
Then stop again.
Yet it is CONSISTENCY that is "the real secret sauce" that builds implied trust with your brand and creates the engagement you need to make Facebook or any other social media platform really work hard for your business.
There's a wonderful
William Feather quote
that says it all
"Success seems to be
largely a matter
of hanging on
after others have let go."
let's think about that for a second ...

What if Joe Wicks (The Body Coach) had stopped posting recipe videos on Instagram? Or workouts to YouTube? #leanin15 may never have happened
What if Marie Forleo had stopped creating her Marie TV videos or what if Lewis Howes had decided to stop his podcast after 3 episodes?
What if your favourite Facebook pages just decided to stop creating new content? Or your favourite YouTube Channel stopped releasing new videos?
---
You're probably thinking, "Well I'd find someone else to follow that was creating the kind of content that I was looking for."
And you would be exactly right. That's what most of us would do.
And the fact is that's what we are doing every day.
This is a competitive world we live in, and if you don't provide your potential customers with regular social media updates, someone else will.
So why can't that someone be you?
So I got to thinking, how can I help other small business owners create consistency with their social media updates affordably & as easily as possible?
Introducing The Project Lifestyle Creative Content Club!
Beautiful bundles of ready-made social media updates and images
for small business owners and solopreneurs to brand as their own
to kick-start a social media presence that's super easy to maintain and grow.
Every month we'll add a new bundle of 20 ready-made images covering all sorts of quotes, affirmations, business tips, eye-catching and engaging images ready for you to simply download, brand with your url. logo or hashtag and you'll be whizzing through your social media scheduling in no time at all!
Check out some of our recent bundles ...
20 Success & Positive Attitude Quotes ready for you to brand with your logo, website url, hashtag or Facebook page.
---



20 Positive Affirmations ready for you to brand with your logo, website url, hashtag or Facebook page.
---

20 generic business tips ready for you to brand with your logo, website url, hashtag or Facebook page.
---

20 Monday & Friday celebration updates ready for you to brand with your logo, website url, hashtag or Facebook page.
---

But wait .. there's more
Free Content Marketing Training Sessions Included In Your Monthly Membership!
I'm primarily what you would call a content marketer.
It's my "thing."
I LOVE creating content.
Whether it's a blog post, video, sales page, web copy, eBook, checklist, power point presentation, free report, social media update, advert or marketing brochure content IS and always has been KING.
So I thought to myself how can I add more value to Project Lifestyle Creative Content Club Members?
The bundles of images are great value in themselves, and make social media updates a cinch!
But I'm also including Content Marketing Training Sessions as a special perk exclusively for members each and every month!
So in true Project Lifestyle Club style, we're not going to leave you out on a limb with your purchase, we're going to be in the trenches with you helping you get the most out of them and building your confidence and skill set all at the same time.
Heck, within just a few months you'll be flying high on social media and creating content like a pro.

Early Bird

Special
Introductory
Price For
All New
Early Adopter
Members
Just £25 +vat per Month
Your Short-Cut To More Success With Social Media!
Who says you can't win 'em all?

The Project Lifestyle Creative Content Club is a new concept designed to solve the #1 social media headache and that means as an early bird member you get access to every bundle and every training session at a special introductory price of just £25 + vat per month.
I'm sure I don't need to tell you that outsourcing this kind of thing would cost over 20x that or more and let's face it royalty-free images like these don't come cheap ;-)
You don't have to be an expert to make full use on what's on offer here, it's all simple stuff.
Simply download your bundles (we'll show you exactly how to do that by the way)
Then brand them (which we'll also show you how to do)
Upload them to your social media platforms with your favourite scheduling tool and you are good to go!
Why not give it a try for a month or two, see if you like what we bring and if you do ..
FAB! we'll make you feel welcome.
The very worst that can happen is that your social media management becomes as easy as pie ;-)
And the best that can happen is that you become much less stressed about social media for your business, and you learn some brilliant new tips, ideas and strategies that drive your business forward with our exclusive member's only training.
It's a win / win
Course Curriculum
Welcome to The Project Lifestyle Creative Content Club
Available in days
days after you enroll
Content Marketing Training Sessions
Available in days
days after you enroll
Your Instructor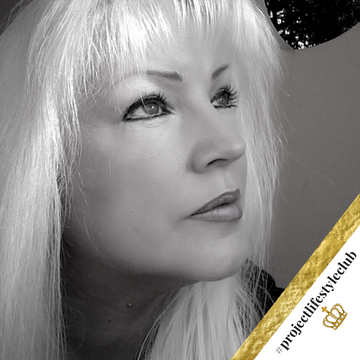 I'm Diane Cossie & I Specialize In Blogging, Facebook and Developing Digital Sales & Marketing Funnels for Small Business Owners and Entrepreneurs. I ran a traditional bricks and mortar business for 15 years before transitioning to the online world when my first Ebook became recommended reading by a National Newspaper. Since then I've studied with some of the top social media influencers in the world and blogged my way to over a £1,000,000 in sales revenue in the last few years.

Frequently Asked Questions
Can I cancel my membership at any time?
Yes. You simply un-enroll from the Project Lifestyle Creative Content Club and your membership will be cancelled. (We'll remind you what you are missing out on and we'll be sad to see you go) - but yep, it's easy.
How often do you add new bundles of images and training sessions?
Every month you will get a new bundle of 20 images ready for you to brand as your own, plus every month (on the 15th of the each month) we'll add in a new training session to your members area.
Do you offer refunds?
Unfortunately, not. Once you have become a member you will have access to all the images bundles. I do not offer refunds as someone could potentially subscribe, download all the content and then ask for their money back.
What topics will the bundles cover?
We aim to bring you all sorts of images aimed at helping you manage your social media updates as easily as possible. They will be a variety of the most engaging types of updates including quotes, affirmations, tips, promotions and special offers that are generic to most small businesses.
As an early bird am I locked in to the introductory price?
Yes. We aim to launch and grow the Project Lifestyle Creative Content Club over the next few years and anticipate the price will gradually increase as our membership grows. All early adopters will pay the introductory price for as long as they stay a member.
Do you have a designated Facebook Group?
Yes. You will have access to our private Facebook Group once you become a member of the Project Lifestyle Creative Content Club. We intend to grow this community via social media. (It's also the number one way we can be certain of creating bundles that you would like in the future).
What size are the images?
All images are 800 pixels by 800 pixels and are suitable for Facebook, Twitter, LinkedIn and Instagram.
Can I sell the images as my own?
No. The content we create comes with a creative commons licensing meaning we own the copyright to the content. You may however add your own url, branding or logo to the content and post it as your content on social media. (That's what the Creative Content Club is all about). You are not allowed to copy, trademark or sell the images we create as your own work. I do own a Social Media Agency and if you would like to use the images for your own clients, please contact me to discuss this option.
Can I Use These Images For My Client Base? I Am A Social Media Manager
Memberships to the Creative Content Club are for personal use (or a 1 business basis) ONLY. If you would like to use images for your clients or have them created for you, please contact me to discuss this option.