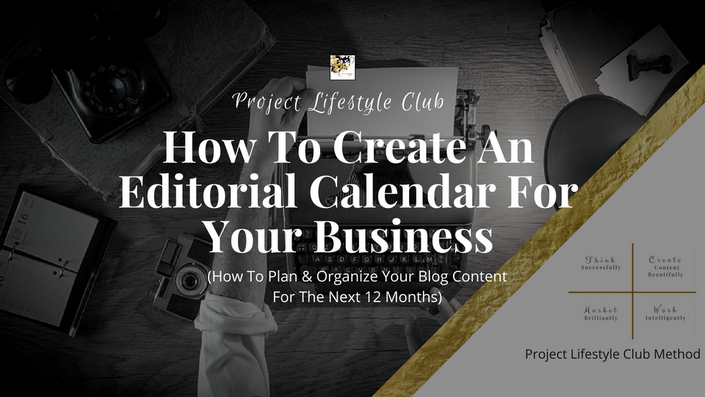 How To Create An Editorial Calendar For Your Business
Everything You Need To Know About Creating An Editorial Calendar For Your Business (The Easy Way)
If You Were Wondering Where Great Content + Growth For Your Business Combine To Generate More Traffic, Leads And Sales For Your Business
Look no further than your very own Wordpress blog.
Do you ever ....
Find yourself frustrated about how much effort you are putting into your blog for little or no reward?
Are you confused about what types of blog posts work best for your business growth, lead generation and the search engines?
Do you ever just sit there staring at your computer and wonder what the heck to blog about?
Well, I've got good news for you.
How about a road-map to follow in the form of an Editorial Calendar to help you?
Read on if you want to find out more about this free course
Adding A Blog To Your Business

Can Be One Of The Smartest Moves You Can Make.
Very few things you do in your business has the potential

to match what blogging can do for your business.
It's like creating an army of little "worker bees" for your business
that never give up promoting it, day or night.
Starting And Running A Blog For Your Business Seems Such An Effortless Thing To Do Right?
You just get yourself a Wordpress blog, come up with a few ideas to blog about, chuck in a few keywords here and there and ta-dah!
You are up & running on the search engines, generating oodles of free traffic.
OR NOT as the case may be.

As with everything online, what seems simple in principle isn't quite as easy as in practice.
Consistency Counts.

Quality Counts.
Variety Of Content Counts.

And by the time you get to grips with all of that, you'll spot something else online that takes you off down yet another rabbit hole and you'll come to a grinding halt again.
So let me share something with you that will help.
It will also focus you on the bigger picture for your content plus I've thrown in a whole host of ideas on how to look at blogging for your business in a whole new way.
What you need is an Editorial Calendar.
Yep, that's right.
You are a publisher of content.
The fact that in the online world it happens to be called blogging is where people start to drift away from the essentials of what blogging for business is really all about.
It's about creating content for your target market.
It's about creating eye-catching content that speaks directly to them.
It's about positioning yourself as an authority in your niche.
It's about being the go-to expert with an authority blog that attracts your target market like bees to the honey pot.
And The Best Place To Start?
By Taking A 30,000 Feet High Overview Of Your Business Blogging With An Editorial Calendar That's Where.
When you take the time to take a step-back and figure out:-
WHAT YOU ARE SELLING
WHO YOU ARE SELLING IT TO
WHAT YOU ARE PROMOTING
AND WHAT YOU WILL BE CREATING IN THE NEXT 12 MONTHS
Those blog posts take on a whole new meaning to you (as the business owner) and your potential customers.
Let's Take A Look At What You'll Learn Inside The Course Modules:-
INSIDE MODULE #1

Why Is Blogging So Beneficial For Your Business?
Discover why adding a blog to your business can be like turning the tap on to an endless stream of organic traffic to your website from the search engines.
INSIDE MODULE #2

Which Essential Ingredients To Add To Your Content Library

If you want more TRAFFIC, more SUBSCRIBERS to your EMAIL LIST and more visitors CONVERTING to sales, you'll want to follow the steps in part two.
INSIDE MODULE #3
Who Is Your Target Market?

By creating customer avatars for your products and services NOW will save you hours and hours of wasted time and effort in the future.
INSIDE MODULE #4
Organizing Your Content Buckets And Putting Your Editorial Calendar Together
Discover the difference a great editorial calendar can have on your business, and how having a bigger vision for your business makes creating strategic content for your target market a cinch.
Your Instructor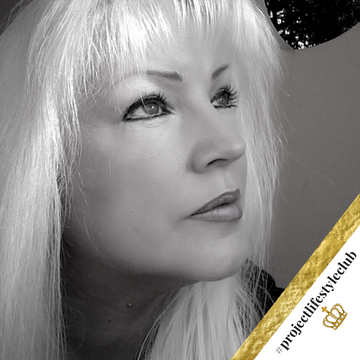 I'm Diane Cossie & I Specialize In Blogging, Facebook and Developing Digital Sales & Marketing Funnels for Small Business Owners and Entrepreneurs. I ran a traditional bricks and mortar business for 15 years before transitioning to the online world when my first Ebook became recommended reading by a National Newspaper. Since then I've studied with some of the top social media influencers in the world and blogged my way to over a £1,000,000 in sales revenue in the last few years.

Frequently Asked Questions
When does the course start and finish?
The course starts now and never ends! It is a completely self-paced online course - you decide when you start and when you finish.
How long do I have access to the course?
How does lifetime access sound? After enrolling, you have unlimited access to this course for as long as you like - across any and all devices you own.
What if I am unhappy with the course?
It's great info (that's every bit as good as something you would pay for) & it's totally free so there's zero chance of you not getting great value from it. All you have to do is put the information into action and you should be grinning from ear to ear.