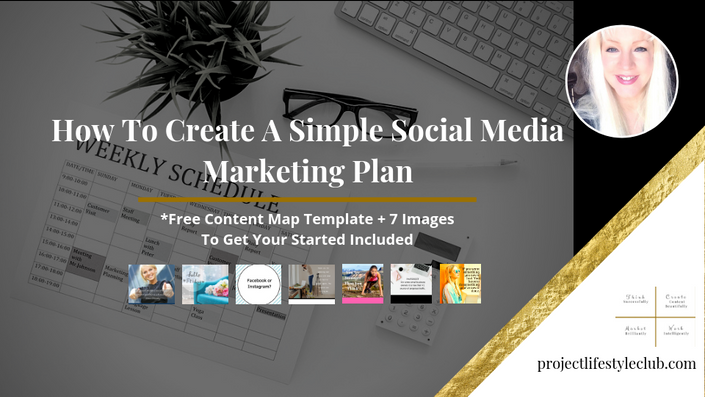 How To Create A Simple Social Media Plan For Your Business
Discover A Simple Way To Create A Social Media Plan You'll Stick To Like Glue
Introducing Social Media Marketing For Your Business The Easy Way

Do you ever start a social media plan a bit like you hear the starting gun at a race and you're off at a pace and with enthusiasm!
This time it's going to be different!
This time you are going to make sure you update Facebook, Twitter, Instagram & LinkedIn every day.
This time you are not going to stop.
You are going to build momentum in your business, attract people to your blog posts, products and services and finally start generating more leads and sales in your business!
Week one .. goes well
You update Facebook 3 times, Twitter once a day, Instagram a couple of times and darn it, you forgot all about LinkenIn!
Should you even "do" LinkedIn?
Or should you "do" Google+?
I mean you read something this week where someone was making $250,000 for one affiliate promotion and they used Google hangouts?
Surely that's what you should be doing .. Google+
But then you see a webinar showing you how to build your Instagram account to your first 10,000 followers & then there's this guy on an Instagram video teaching entrepreneurs how to use Facebook ads.
Now you are totally confused, filled with that lack of self-belief again and struggling to post ANYTHING anywhere and feeling hopeless.
And that's where you'll stay until inspiration strikes and you start all over again.
How do I know that?
I did it too ..
For a while ..
Then I got fed up.
I got mad at the fact I had just a few likes on my Facebook page and even though I was posting great content every day I simply wasn't getting anywhere.
All that changed when I developed a Facebook Content Map and a system that allowed me to consistently update social media day after day on pretty much on auto-pilot while I gained back my time and focus to start working on my strategy.
Once I did that, everything changed, for the better.
And that's what I want to share with you in this free webinar.
Here's what I'm going to help you with in this mini- webinar, and yes there are some worksheets to help you too
We're going to help you explore which platforms are right for you and your business so you can explore which ones you should be focusing on.
Why you should start with a Facebook business page, and some of it's incredible benefits for you as a small business owner.
How to start planning your social media more strategically.
How to create a good content mix.
How to manage everything easily with social media scheduling tools.
How to get started on a simple social media marketing plan that is easy to manage and easy to stick to
Join me on this free webinar and I'll walk you through the main social media platforms you should be focusing on why.
I'll give you the main benefits of each and every one and which type of business model works best on which social media platform (because you don't need to be on ALL of them to make social media effective for you and your business).
I'll give you the ins & outs of why a Facebook business page is the perfect platform to start with for any business and I'll share with you some of the extra special features Facebook gifts you to help you build your business on Facebook.
(There are so many more than you would ever imagine, this webinar is just skimming the surface, but I'll give you some easy tangible ones to get you started)
I'll clear up the frequently asked question "how often do I post on which social media platform?" (and some of the answers will surprise you)
I'm also sharing my unique Facebook Content Map strategy.
This one tip alone will leave you feeling
CALM
IN CONTROL
AND STOP
THE CONSTANT
NAGGING VOICE
THAT IRRITATES YOU
WONDERING "WHAT TO SAY OR DO ON FACEBOOK EVERY DAY?"
---
Pssst! You'll Also Get These 7 Free Social Media Ready Images From The Creative Content Club For You To Use As You Wish!

---
Ad I'll also share with you the answer to a question I get asked ALL the time.
"How do you manage social media, because you are managing your clients accounts & your own?
What do you use?
And how long does it take?"
Plus I'll give you the best way in which to START a social media strategy you will stick to and how to expand your Daily Method of Operation without disappearing down rabbit holes like Alice in Wonderland when it comes to navigating Facebook Groups, watching videos, clicking links and being so distracted by everything on social media you end up getting nothing done!
Hint! It should take you less than 30 minutes a day, tops!
Become a little social media butterfly ... FOCUS on what needs to be done, be swift, be effective and be gone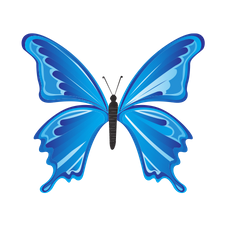 Plus I'm Giving You An
Advanced Twitter Strategy
That May Just Set Off
Some Light-Bulb Moments
So You Might Need To
Have Your Sunglasses Handy ;-)
Enjoy 50 minutes of pure content on this free webinar aimed at helping you make social media for your business easy to plan, execute & stick to like glue.
No more starting & stopping ..
Then starting again ..
Then stopping again
Plus there is a special invitation to join the Creative Content Club at the end at a special webinar attendee only price
Learn how to swap hours & hours of your time spent trying to create engaging Social Media Content for a simple out-the-box solution to the problem.
See you on the webinar!
Your Instructor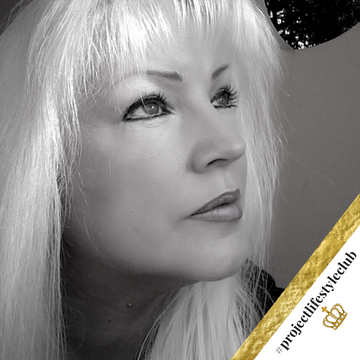 I'm Diane Cossie & I Specialize In Blogging, Facebook and Developing Digital Sales & Marketing Funnels for Small Business Owners and Entrepreneurs. I ran a traditional bricks and mortar business for 15 years before transitioning to the online world when my first Ebook became recommended reading by a National Newspaper. Since then I've studied with some of the top social media influencers in the world and blogged my way to over a £1,000,000 in sales revenue in the last few years.

Class Curriculum
Introduction To Social Media Marketing The Easy Way
Available in days
days after you enroll
Frequently Asked Questions
How Long Is The Webinar?
The webinar is 50 minutes in total, plus there is a bonus 4 minute video on how to brand your free social media images.
Are there worksheets included?
Yes, we've included a customer avatar worksheet, a social media post ideas cheat sheet, a sample content map, & a blank content map for you to fill in.
Is the webinar free?
Yes, 100% free and it's packed with value about how to use social media for your business.
Do I get to keep the free images?
Yes, absolutely, we've even included a short video that shows you how to brand them with your website, hashtag or Facebook page. They are yours to use as you wish.