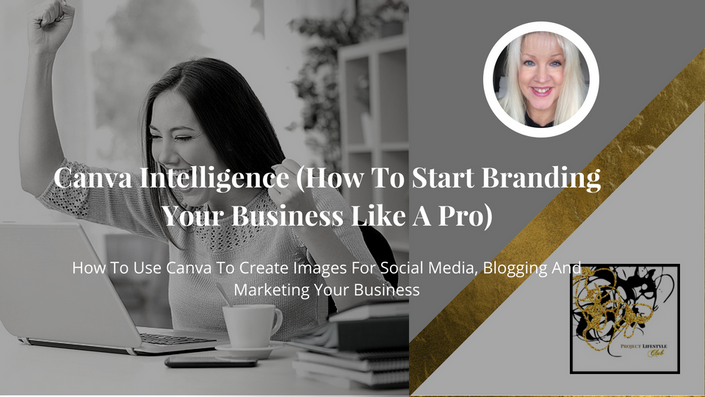 Canva Intelligence (How To Start Branding Your Business Like A Pro)
How To Use Canva To Create Images For Social Media, Blogging And Marketing Your Business
Watch Promo
Everything You Always Wanted To Know About Using Canva For Your Business In One Easy To Follow Step-By-Step Masterclass
Do you ever find yourself ....
Wishing you could create high-quality branded images on the fly whenever you need them?
Wouldn't you just love all your social media updates and blog posts to be on brand, styled in your company colours and be unique to you?
Do you ever stop and think how many projects and ideas you've put on the back-burner because you needed to outsource the images and your momentum just fizzled out & died?
We live in an image conscious world (just think about Instagram or Pinterest for a minute) images, images and more images.
So if you are ready to take 100% control of this hugely important part of running an online business today, here's what you can expect from the course.
Boost Your
Canva Intelligence is a collection of step-by-step tutorials that literally walk you through how to create all sorts of powerful and attractive online image essentials to help you, your business and your brand stand out online.
Plus! I'm revealing all of my top tools and resources to help you side-step months and months searching for the best places to find royalty free images, graphic bundles and more.


Building A Business Online Seems Such An Easy Thing To Do Right?
You buy a domain name, install WordPress, add an ecommerce store and tah-dah! you are in business!
But there are two GIANT-SIZED confusing, frustrating hurdles that stand between you and your dream business.
1. The technical hurdles of setting up your WordPress website.
2. The design hurdles of how to turn that template into your dream business. (And not many people tell you about that one now do they?)
The crazy thing is you can outsource hurdle number 1 to a website designer, but hurdle number 2 will hold you back in more ways than you could ever imagine.
From the header on your blog to social media updates, Ebook covers to sliders and Powerpoint presentations to Facebook Ads, images are everywhere and everything to a modern business.
Whether it is static images, gifs or video we are all consuming more images today than ever before.
Here's where Canva Intelligence can help you get one step ahead of your competition and give you the tools, know-how, tips, tools plus all the best resources to transform how you brand everything you do online.
Are You Ready To Unleash The Graphic Designer In You?
Good news! You won't have to sit there trawling your way through an epic 4 hour long tutorial, this Canva Masterclass is a series of 10-15 minute videos (over an hour and a half of training in total) that detail everything you need to create your own branded images for you and your business step-by-step.
For best results create images with me as it were (you can pause then restart at every step if you need to) that way you won't get overwhelmed you'll just get great results.
In fact it's everything you need to start branding your business like a pro!
It took me well over 2 years of testing things with Canva and finding out how to do everything I am sharing with you in this course. You'll bypass months and months of trying to figure everything out by yourself because it's all here in one neat little place that you can delve into anytime you need a little help, short-cut or inspiration.
Let's Take A Look At What You'll Learn How To Do Inside The Canva Intelligence Modules:-
How To Create High Quality Social Media Updates
Create motivational quotes, positive affirmations, tips and thought leadership images that help you stand out online and build your brand, build awareness for your business and drive traffic to your website, blog or online store.
Immediately Start Creating Motivational Quotes,
Affirmations
& Thought Leadership Quotes Like These
For Your Business.
How To Create Desktop Scenes
Lifestyle Bloggers and female entrepreneurs love the feminine look of proudly being a successful entrepreneur with vision. Today's passion for working from home in a stylish, well organised and beautiful office helps your brand resonate well with this audience.
Find Out Where To Find Desktop Bundles
For Just A Few Dollars & Create
Your Own "Work At Home" Entrepreneur
Scenes & Updates (Don't Worry No Adobe Design Required!)
How To Create Amazing Pins
Tall pins work best on Pinterest and inside Canva Intelligence I'll show the easiest way to make one image and rework it into several different sizes to repurpose on other social media platforms. Pinterest is one of the best platforms for boosting traffic to your website and it's all about those images!
Create Pinterest Pins For
Your Blog Posts, Products
& Services. Add Them To
Your Pinterest Boards Directly From Your Blog
Or Promote Them
To Drive Oodles Of Traffic To
Your Blog, Online Store Or A
Affiliate Products
How To Create Free Report & Ebook Covers
If you are building your business online you will probably understand the importance of Lead Magnets, Opt In Offers, Freebies and Content Upgrades. Make yours stand out using a great little online tool that creates these covers in minutes.
These Handy-Dandy Little
Free Report Covers Or
Ebook Covers Come In
Pretty Darn Useful For
Opt-In Offers, Brochure
Downloads & More.
They Are Super Easy To Create Too
How To Create Blog Post Images & Sliders
Blogging for your business is your primary way to drive traffic to your website. It's great for search engine optimization and captures the imagination of your visitors. Adding in attractive feature images to your blog posts catch people's attention on social media and drives traffic from Facebook, Instagram, Pinterest, Twitter, LinkedIn etc directly to your website.
Creating Eye-Catching Blog
Post Images And Sliders
Are The Perfect Way To Attract
Social Media Attention To
Your Blog Posts & Website
They Do Say A "Picture
Paints A Thousand Words"
How To Create YouTube Channel Art & Thumbnails
YouTube is the world's second largest search engine. We tend to search on Google first, then search for a video on something. So setting up your YouTube Channel is something you might want to think about as a valuable addition to your business. I'll give you the inside scoop on your channel cover and those all important video thumbnails.
YouTube Is Like A TV Channel
For Your Brand And Your Business.
Whether You Showcase Your
Products & Services Or Offer
Recipes, How-To's Or Workouts
Your YouTube Channel Is A Great
Addition To Your Marketing Mix
How To Create Eye-Catching Powerpoint Presentations

Gone are the days when PowerPoint presentations were boring whiteboard presentations in the Corporate world, (you've probably suffered one or two of those yourself huh?)
Today's demand for online workshops, webinars and live events means they are a must-have in any digital based presentation of your business, products or services today.
Power Point Presentations
Or Google Slides Are The
Perfect Way To Create
A Webinar Or Workshop
That Offers Your Potential
Customers A Unique Way To
Find Out More About You And Your Brand
Through Delivering Value Driven Content
How To Create Facebook Ad Images

Facebook is still the world's #1 social media platform where 2 billion people spend around 20-45 minutes of their day every day. Facebook also offers some of the most cost effective ways of reaching your ideal clients and potential customers using many of their advertising campaigns and features. Canva is the perfect tool to help you create images that attract people's attention in their Newsfeeds. This is a fantastic (not to mention easy) way to build your email list.
Facebook Adverts Have Gained A
Bit Of A Reputation For
Being "Difficult" or "Hard" To
Create And Yes, There Are Some
Facebook Terms & Conditions To
Pay Attention To. Join Me In This Module
And I'll Show You How To Create Facebook
Adverts That Facebook Will Approve With Ease
Your Instructor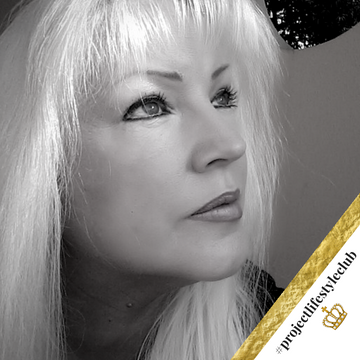 I'm Diane Cossie & I Specialize In Blogging, Facebook and Developing Online Marketing Funnels for Small Business Owners and Entrepreneurs. I ran a traditional bricks and mortar business for 15 years before transitioning to the online world when my first Ebook became recommended reading by a National Newspaper. Since then I've studied with some of the top social media influencers in the world and blogged my way to over a £1,000,000 in sales revenue in the last few years.

Class Curriculum
Welcome To Canva Intelligence
Available in days
days after you enroll
Motivational Quotes
Available in days
days after you enroll
Tips & Thought Leadership Images
Available in days
days after you enroll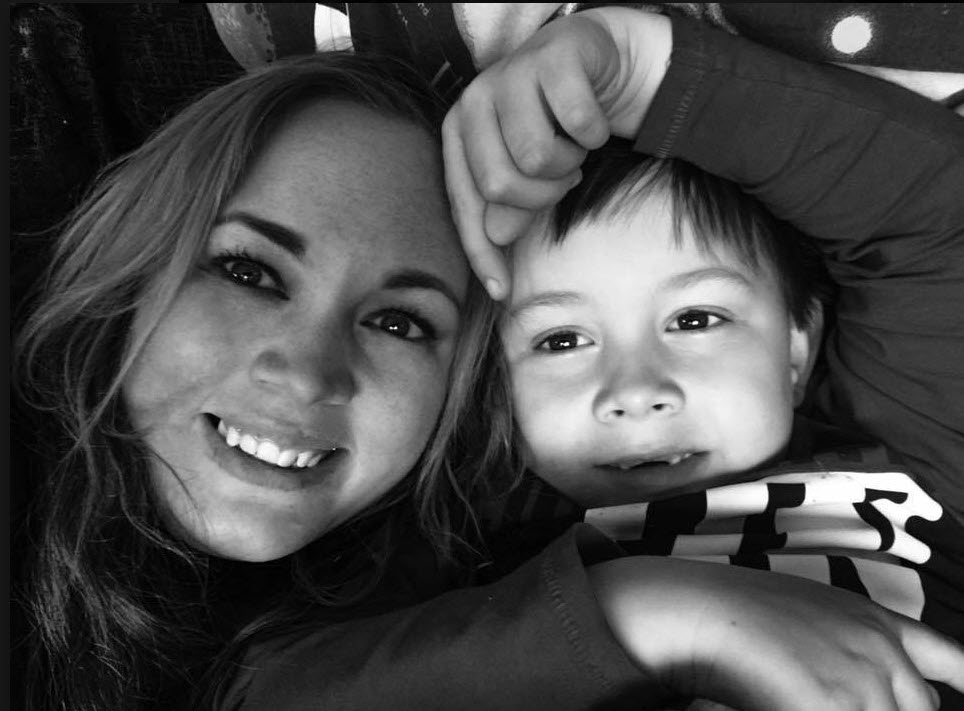 "I've dabbled in PicMonkey & Adobe Design but this course got me from A to B the fastest! Thank You! #canvarocks"
- Gem Jenks, Shropshire Festivals UK
Frequently Asked Questions
When does the course start and finish?
The course starts as soon as you enroll and never ends! It is a completely self-paced online course - you decide when you start and when you finish.
How long do I have access to the course?
How does lifetime access sound? After enrolling, you have unlimited access to this course for as long as you like - across any and all devices you own. You can dip in to the course information again and again for as long as you need to.
Do you offer refunds if I'm not happy with the course?
Yes absolutely! If you finish the course, implement my strategies, and don't see any improved results with your images, then you can email me within 30 days of purchase (a whole month!) and ask for a full refund.
What format is the course delivered in?
That's a good question! It's a course that is made up of How-To video tutorials that walk you through creating every image from scratch. Where needed there is also links to any helpful tools and resources you may find useful.
Is there help with branding included?
Yes, I struggled with that one too for a while, so I have added a whole module dedicated to helping you create a Brand Mood Board for your business which I recommend you go through before completing the other modules of the course.