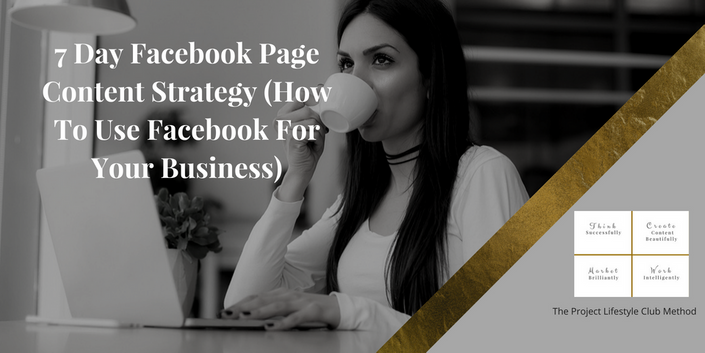 7 Day Facebook Page Content Strategy (How To Use Facebook For Your Business)
Everything You Need To Know About Creating A Facebook Content Strategy That Works For Any Business
Turbocharge Your Facebook Marketing Efforts And Make Managing It An Absolute Breeze! All Within The Next 7 Days
Do You Ever Wish ....
You could find an easy way to manage your social media in less than 90 minutes a week? (That will give you back your weekend to enjoy with your family & friends now wouldn't it?)
Or how about putting an end to not knowing what to post on your Facebook page every day? (Yep that one is history when you have a Facebook Content Map to follow)
And what about using Facebook to grow your email list and get people so attracted to your brand that they become ambassadors for your company & builds into a community of loyal fans and followers?
With your permission, I'd like to share with you a little more about exactly how you can leapfrog years of testing, measuring, trial and error, tears of frustration in one giant quantum leap.
Build Your Brand
Facebook pages add a whole new dynamic to your business marketing mix.
You can build your brand based on the relationship you have with people who like your page.
The old advice of just of drive traffic to your website misses out "the relationship" part and was very ineffective.
Facebook pages are the perfect "get to know you" platform, it's like a potential customer coming into your store with you saying "Good morning, How can I help you today?"
Here's What You'll Learn
How to create a strategic, effective and easy to manage Facebook content strategy for your business. And the best part is this can be done in less than 90 minutes per WEEK when you follow the steps, use the recommended scheduling tool and follow the plan.
Facebook is the number 1 social media platform in the world, boasting 2 billion active users every day and it is only set to grow in 2018 & beyond now that Facebook have launched their own video channel Facebook Watch.
As a busy small business owner or entrepreneur you are probably already wearing many different "hats" every day as you take on being the sales & marketing department, the admin & customer service department, the production & client care department whilst trying desperately to maintain a healthy work / life balance at the same time.
So the LAST thing you probably need to hear is right now is that you have to be a Social Media manager too!
I hear you!!!!
I thought that too ...
At first ...
But when I saw people like Chalene Johnson using Social Media to grow her USA brand into a global brand, & I saw Sandi Krakwoski build a multi-million dollar business with Facebook and I watched as Carrie Green used Facebook to grow the Female Entrepreneur Association into what it is today ... I thought "if they can do this, then so can I"
So I whipped out a Word document on my computer, called it "Conquering Facebook" and set about buying training and mentoring programs from all of them and started putting all the pieces together into a Facebook Content Map that anyone can follow.
It's a time saver that makes social media for your business a piece of cake!

And after 4 years of testing and tweaking everything brilliant results for my own business ventures and for my clients started to show up everywhere!
My clients are happy building their brands, growing their Facebook communities and generating high quality leads that are converting to sales all from Facebook.
And did I mention it can ALL be done in 90 minutes per week or less! ;-)
Let's Take A Look At What's Included Inside The 7 Day Facebook Marketing Strategy Course Modules:-
I Decided To Reveal All My Secrets In This 7 Day Facebook Marketing Course
Day 1 . How To Conquer Facebook For Your Business For Good.
No Stopping And Starting Over Ever Again
In Day 1 of your Facebook Marketing Strategy Ecourse I'm going to give you an overview on how to create an effective Facebook Marketing Strategy (and plan) for your business.
I'll cover:-
- How to get organised.
- Why you should be focused on Facebook in 2018 and beyond.
- How to create the purpose of your Facebook page.
- Unleashing the Miranda Priestley in you ;-)
- Why you should not just focus on your niche.
Day 2 - Create your Content Strategy By Focusing On Just 3 Types Of Content.
In Day 2 we are going to talk about your Facebook page content buckets. These are categories or types of content that need to be the central focus of what you post to your Facebook page.
You need to focus on creating or curating 3 types of content:-
1. Useful content
2. Engaging content
3. Calls to action
Day 3 - Why (& How) To Focus On Engagement As Your #1 Priority.
IN Day 3 we will be diving into the importance of your engagement strategy. This is the main focus of your Facebook page and Facebook will be monitoring this going forward so it really is an essential part of your overall strategy.
In Day 3 I'll show you a wide variety of content for your Facebook page content that actively provokes engagement.
I'm also going to touch on the subject of organic reach and why the biggest common denominator that will get you from where you are now with your Facebook page and where you want to be comes right down to one thing.
Day 4 - How To Create A Facebook Content Map To Follow - Step-By-Step.
My Facebook Content Map formula has been something that has completely changed my approach to managing the content mix, posting times and frequency of managing any Facebook page effectively and strategically.
It also helps me develop my clients' Facebook page strategies in an easy to understand way and it's something I love to talk about and share.
So on Day 4 I am going to show you how to create a Facebook Content Map for your page that will be get you started confidently and quickly that you can evolve as you actively grow your Facebook page over time.
.
Day 5 - The Only Social Media Scheduling Tool To Use And Why.
(It's The One That Will Save You The Most Time)
In this video I am sharing the best social media tool I have found so far to manage your social media.
It is the smartest tool I have come across (and I've tested a lot of them) that allows you to post both evergreen and one-time posts and allows you to change everything up whenever you need to.
It is also the only tool I have come across that manages the Facebook Content Map effectively and allows you a calendar tool for scheduling your time slots and a view of your queued content to refine, refresh and update.
Once you have created content on a regular basis for your business you will build a content library that needs to be shared with the rest of the world!
Day 6 - How To Set Effective Goals For Growing Your Business With Facebook.
On Day 6 I'm going to walk you through the importance of settings targets for growing your audience and building your business with your Facebook page.
At the end of the day Facebook owns your Facebook page and yes they can make any changes they want to them and you will not have a say in the matter but as a tool to build your email list today nothing beats it.
Day 7 - Tips On How To Actively Grow Your Following And Your Email List Every Day.
On Day 7 you'll find a video and a workbook with lots of ways in which you can take action every day to grow your Facebook page. (most of them just require your time).
Raising your visibility, networking online and driving traffic to your website are all keys to creating a thriving online business or creating a steady stream of interested people to your website, offline or online store or shop.
Your Instructor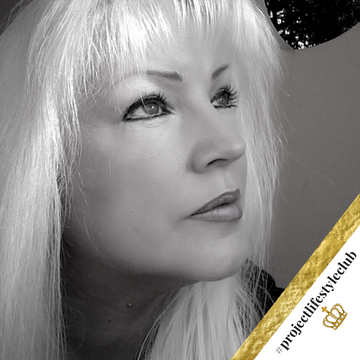 I'm Diane Cossie & I Specialize In Blogging, Facebook and Developing Digital Sales & Marketing Funnels for Small Business Owners and Entrepreneurs. I ran a traditional bricks and mortar business for 15 years before transitioning to the online world when my first Ebook became recommended reading by a National Newspaper. Since then I've studied with some of the top social media influencers in the world and blogged my way to over a £1,000,000 in sales revenue in the last few years.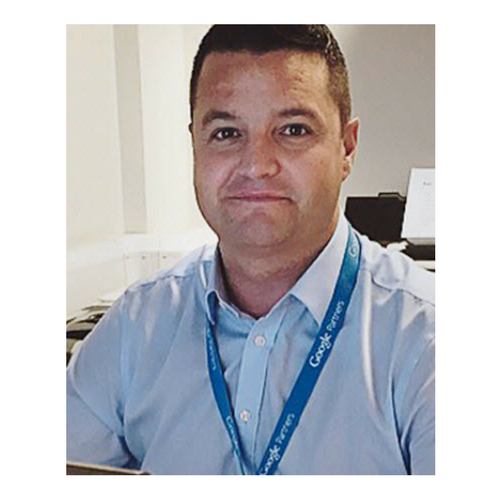 "Diane is a fantastic digital marketing strategist with an extensive knowledge in social media and content marketing. We have had a great experience working with her and would definitely recommend her services to others!"
- Paul Gregory Director Talk To Media
Are You Ready To Conquer Facebook For Your Business?
"You will wonder how on earth you ever managed without this information before!"
Frequently Asked Questions
When does the course start and finish?
The course starts as soon as you enroll and never ends! It is a completely self-paced online course - you decide when you start and when you finish.
How long do I have access to the course?
How does lifetime access sound? After enrolling, you have unlimited access to this course for as long as you like - across any and all devices you own. You can dip in to the course information again and again for as long as you need to.
Do you offer refunds if I am unhappy with the course?
Yes absolutely! If you finish the course, implement all the strategies for at least one calendar month, and don't see any improved results with your Facebook page, then you can email me within 30 days of purchase (a whole month!) and ask for a full refund.
What format is the course delivered in?
That's a good question! It's a course that is made up of How-To video tutorials that walk you through step-by-step plus there is a worksheet for every day of the 7 day course for you to follow & complete.. Where needed there are also links to any helpful tools and resources you may find useful.